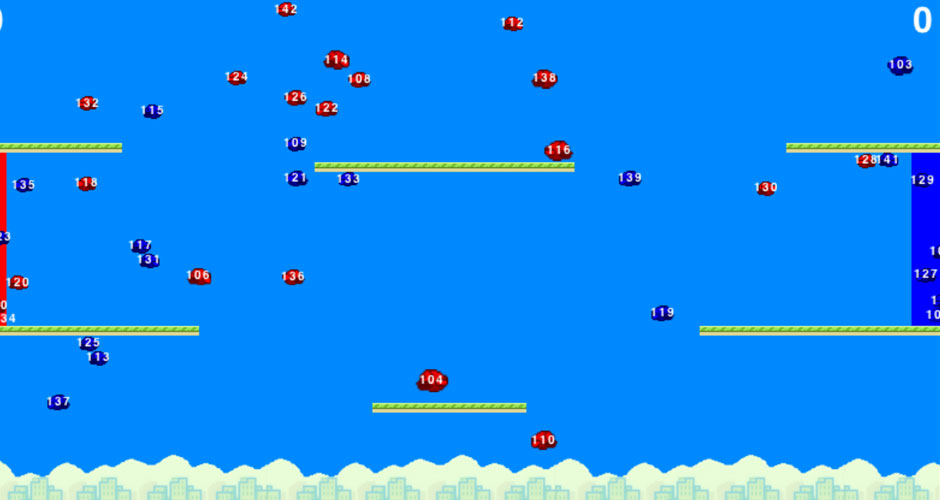 Massively multiplayer arcade fun
Chirp Club is a twitchy competitive local multiplayer videogame that combines Joust-style movement and combat with elements of field sports. Anywhere from 2 to 100 players can join a game simply by going to a web site on their smartphone, with no need to wait for a new round to start or another player to stop playing. It's simple enough that anybody can learn to play in less than a minute!
Designers – Mike Lazer-Walker
Mike Lazer-Walker is a New York-based game designer, conceptual artist, and software engineer. He will be joining the MIT Media Lab's Playful Systems research group in the fall, where his research will focus on new forms of non-linear storytelling and embodied play. His work has been featured at events such as IndieCade East and alt.ctrl.GDC.